Spindle Rides To Terrapin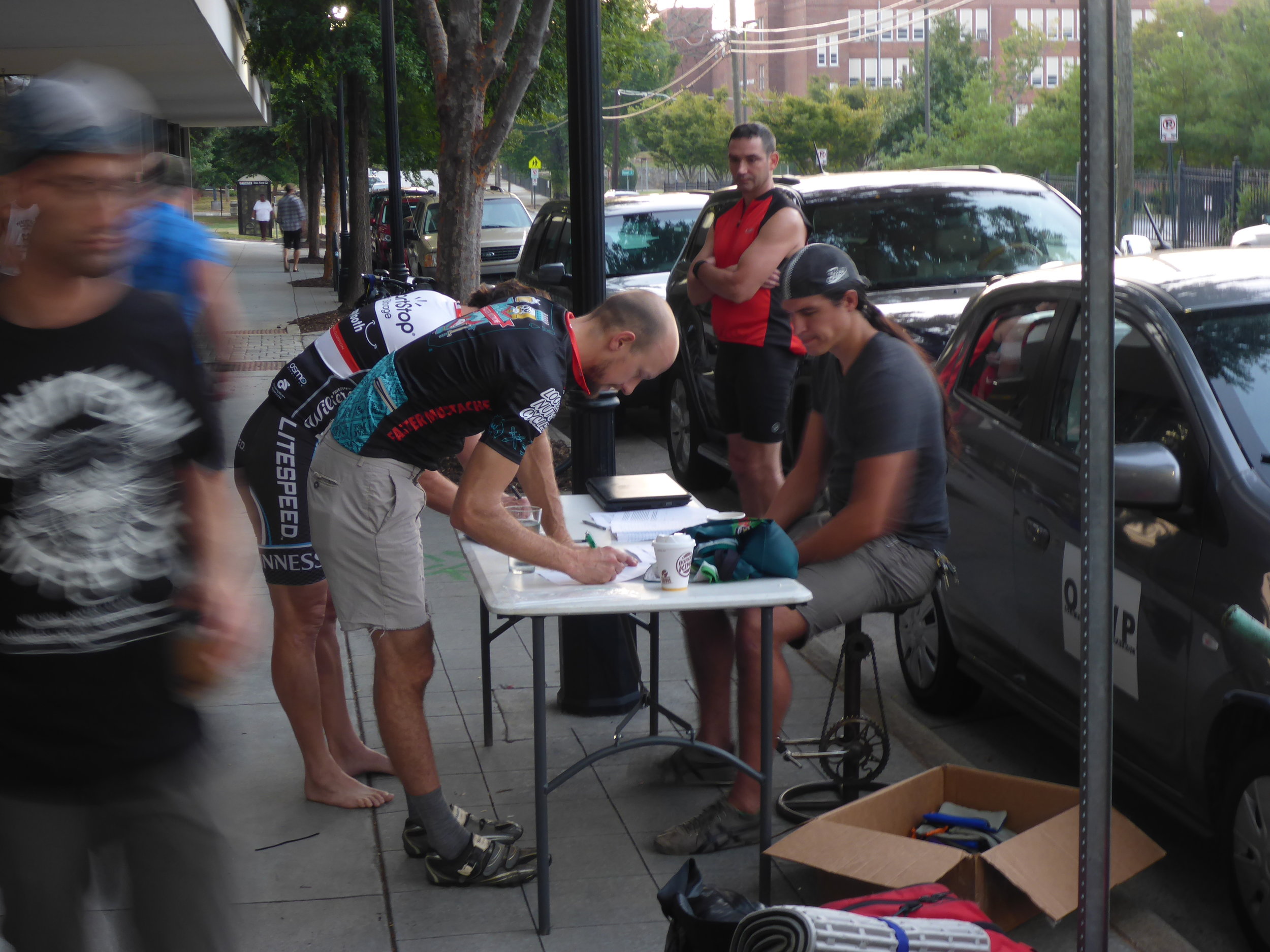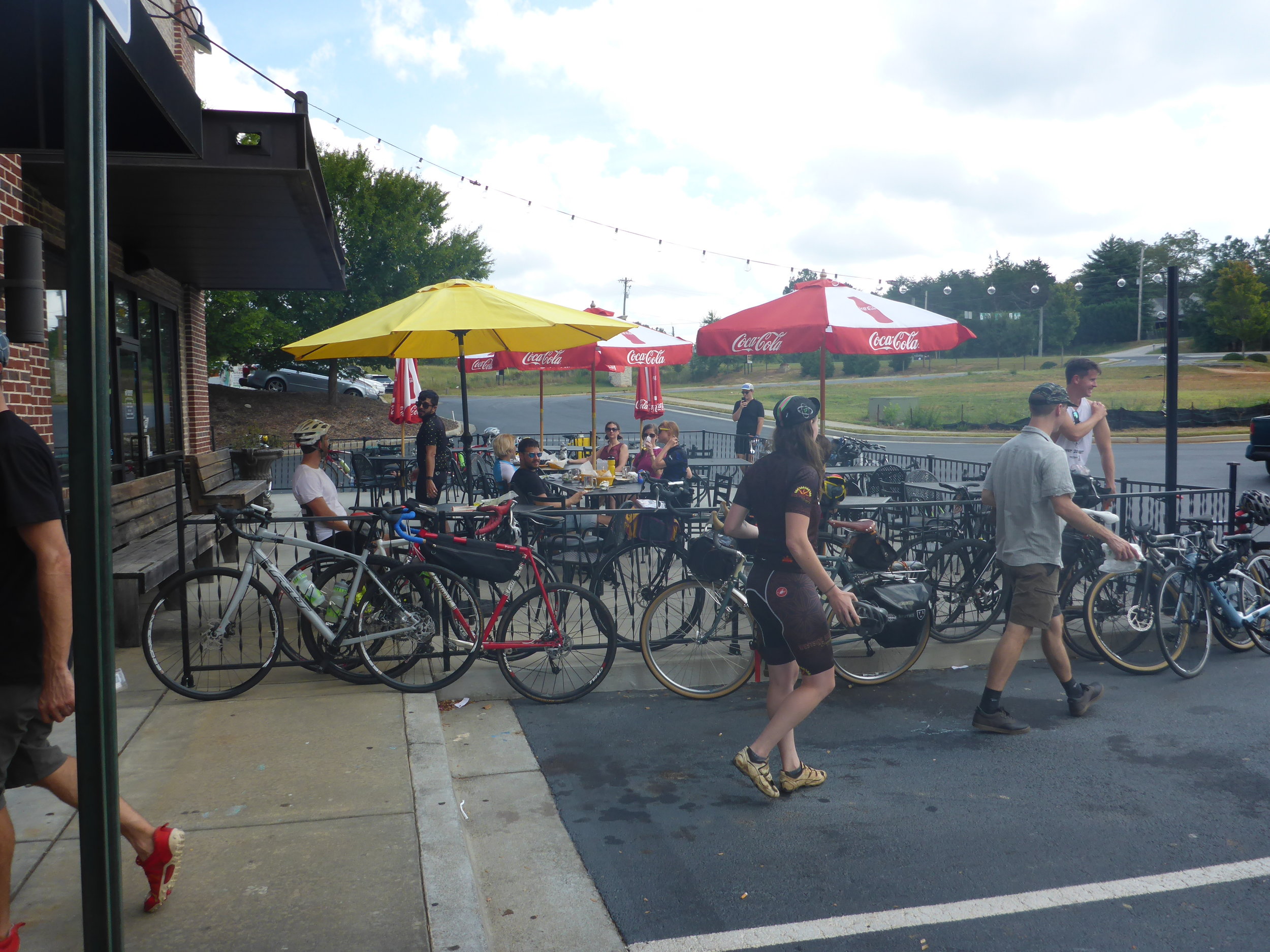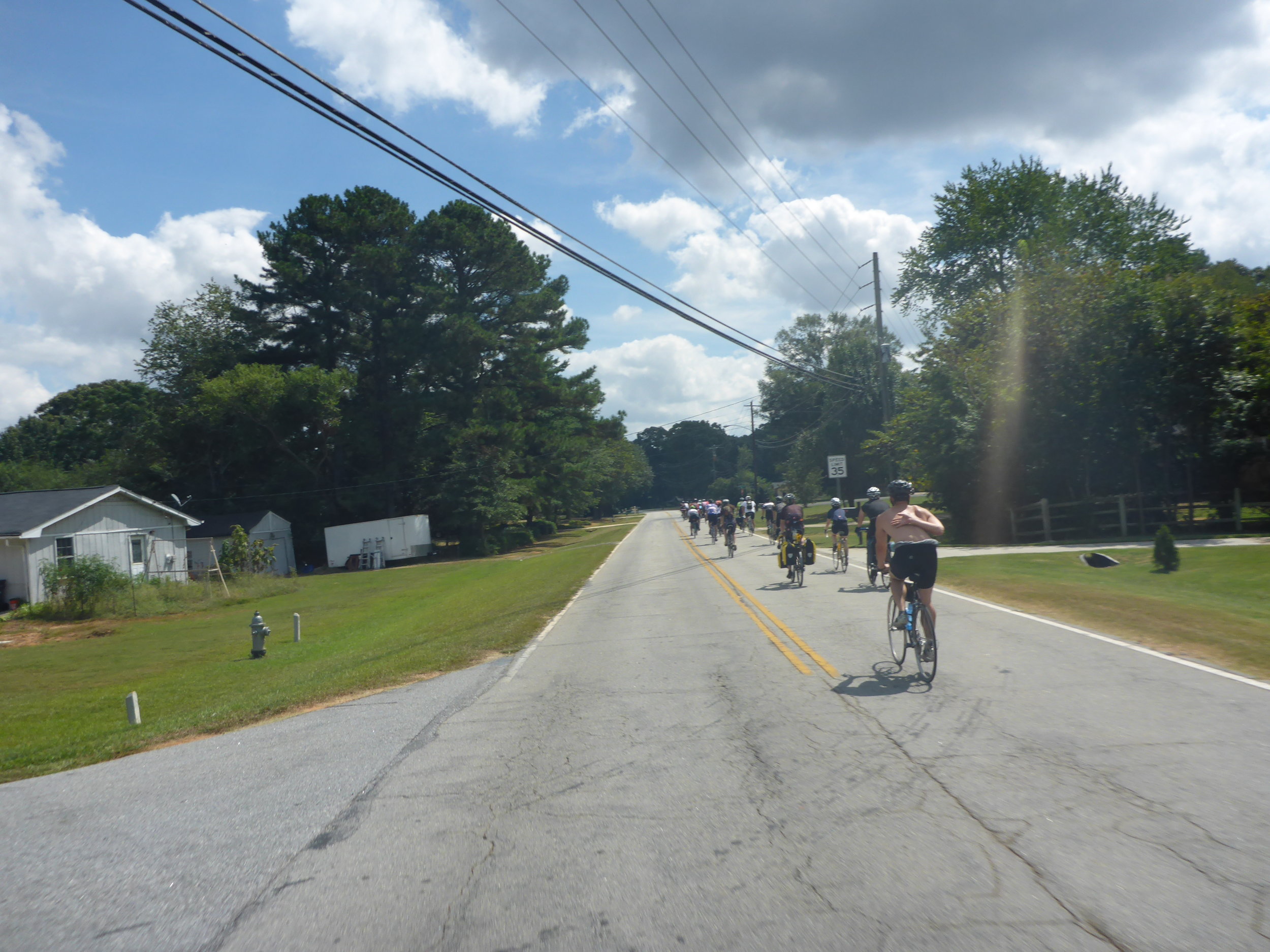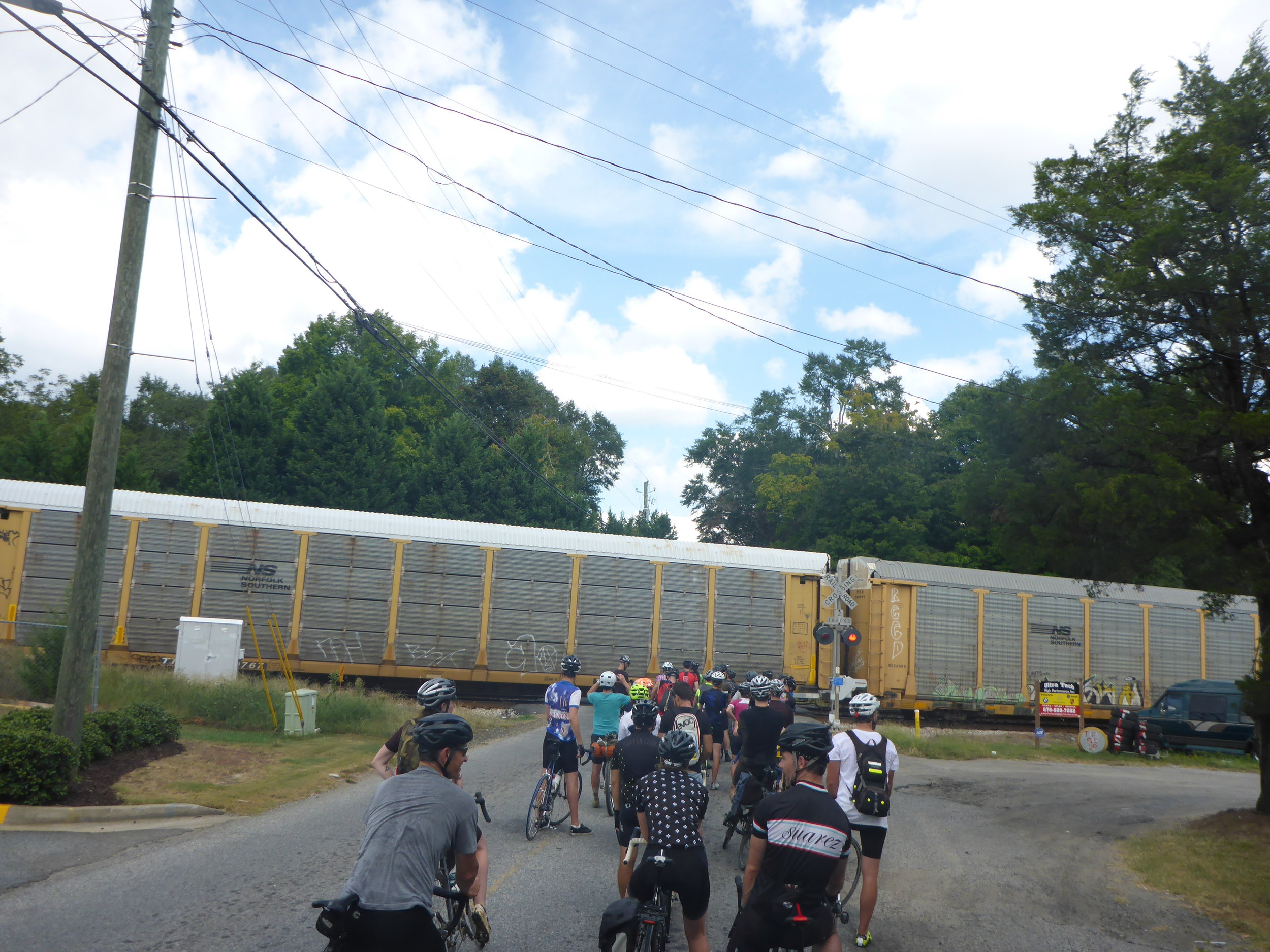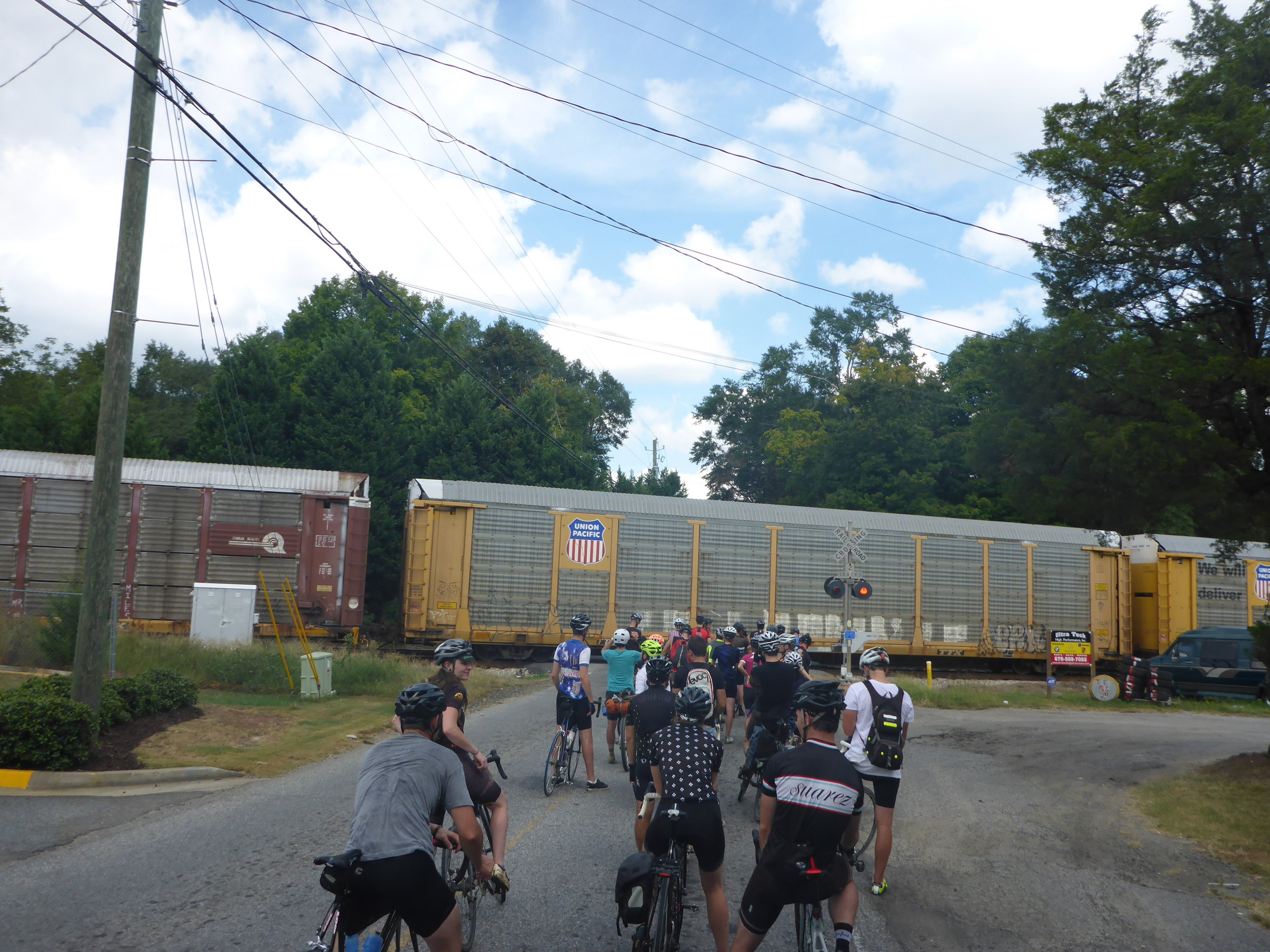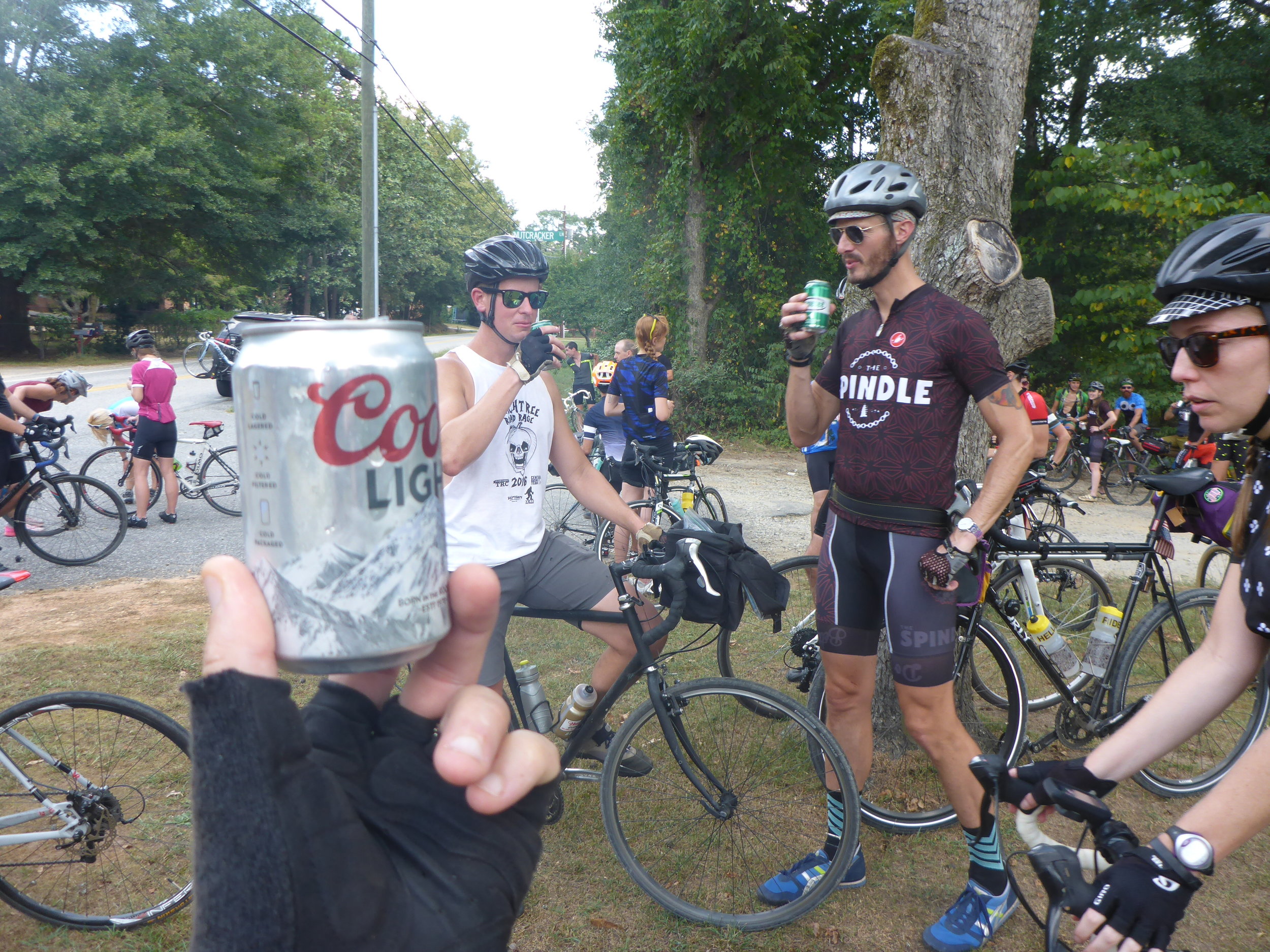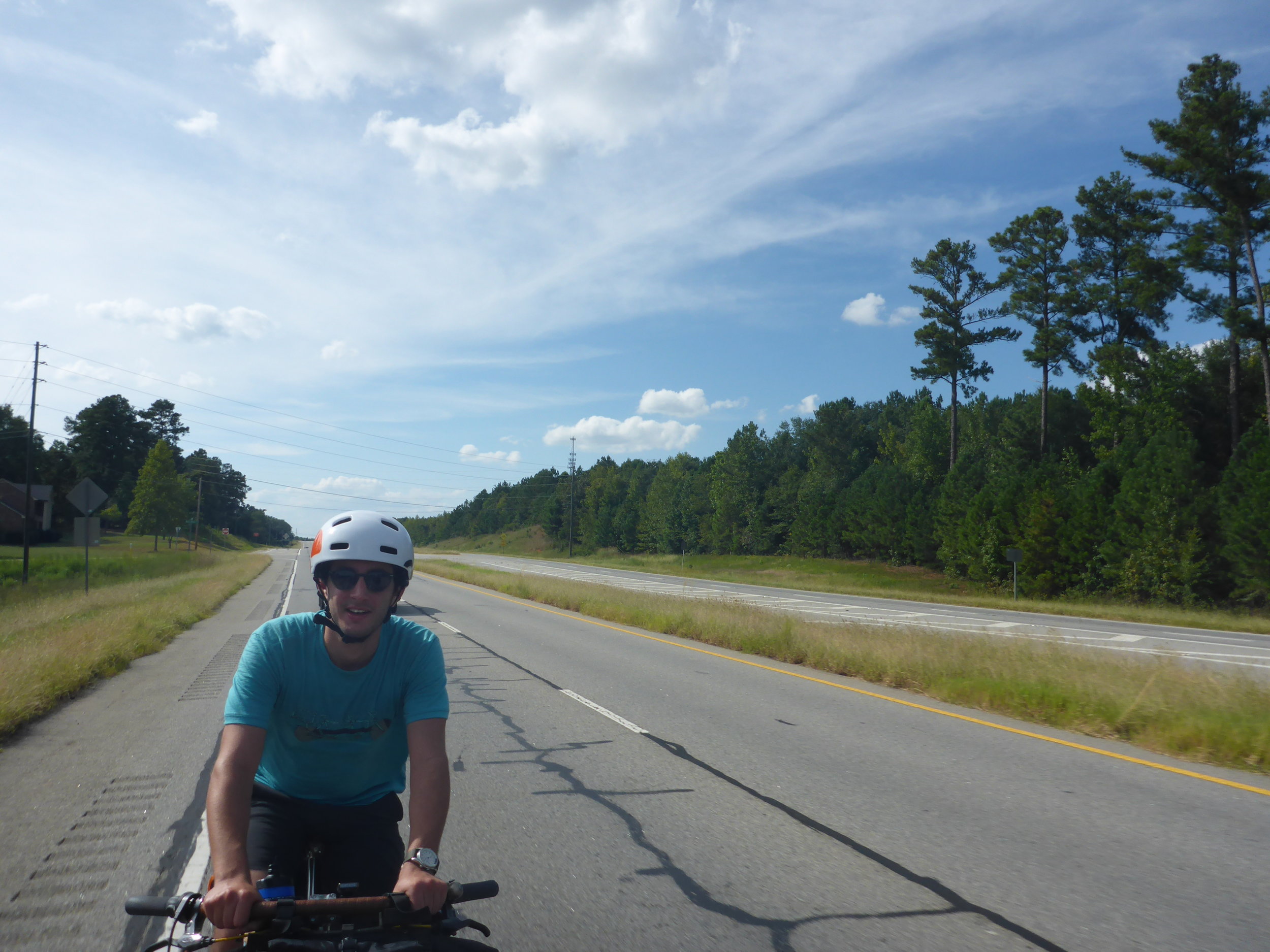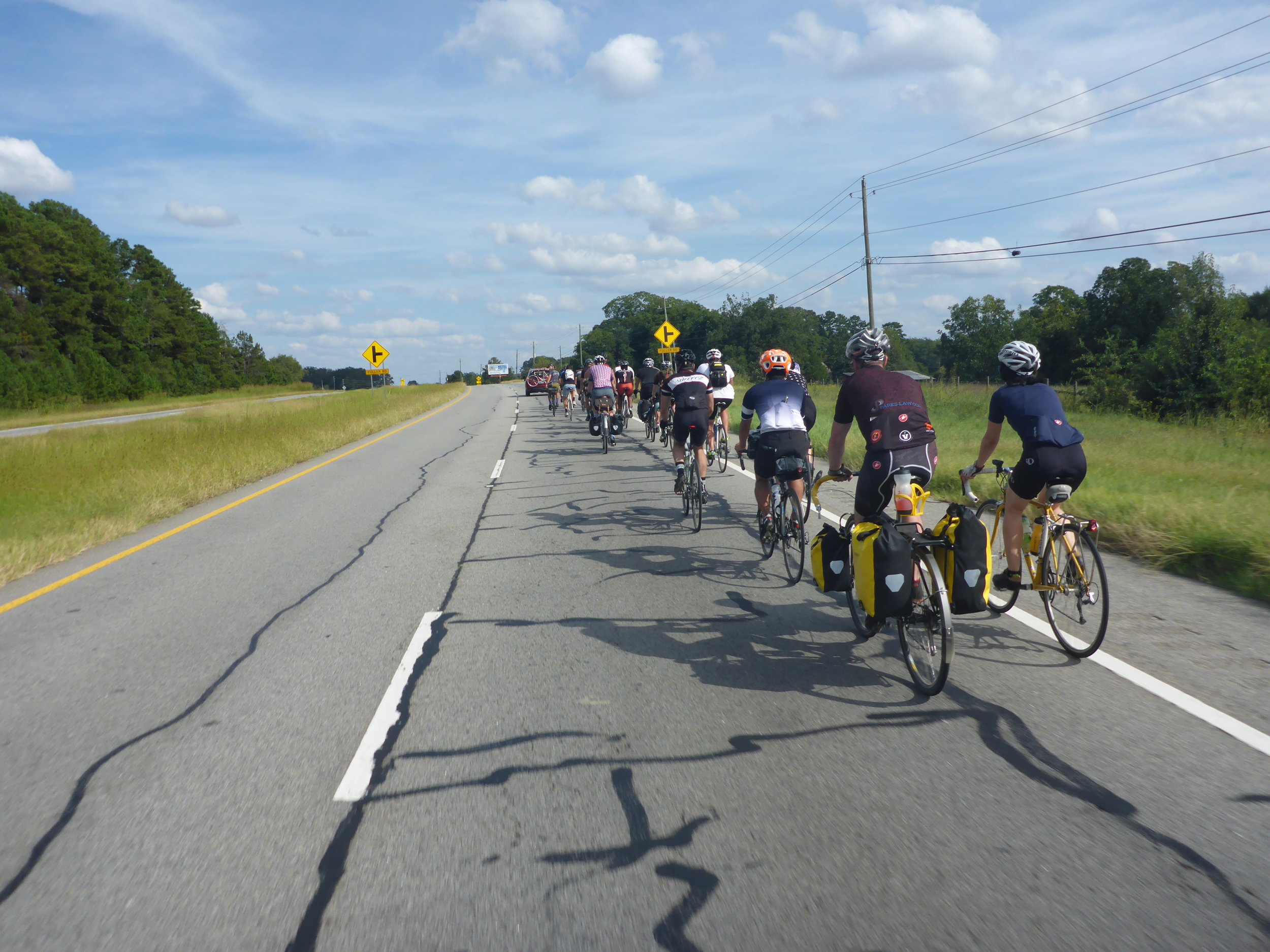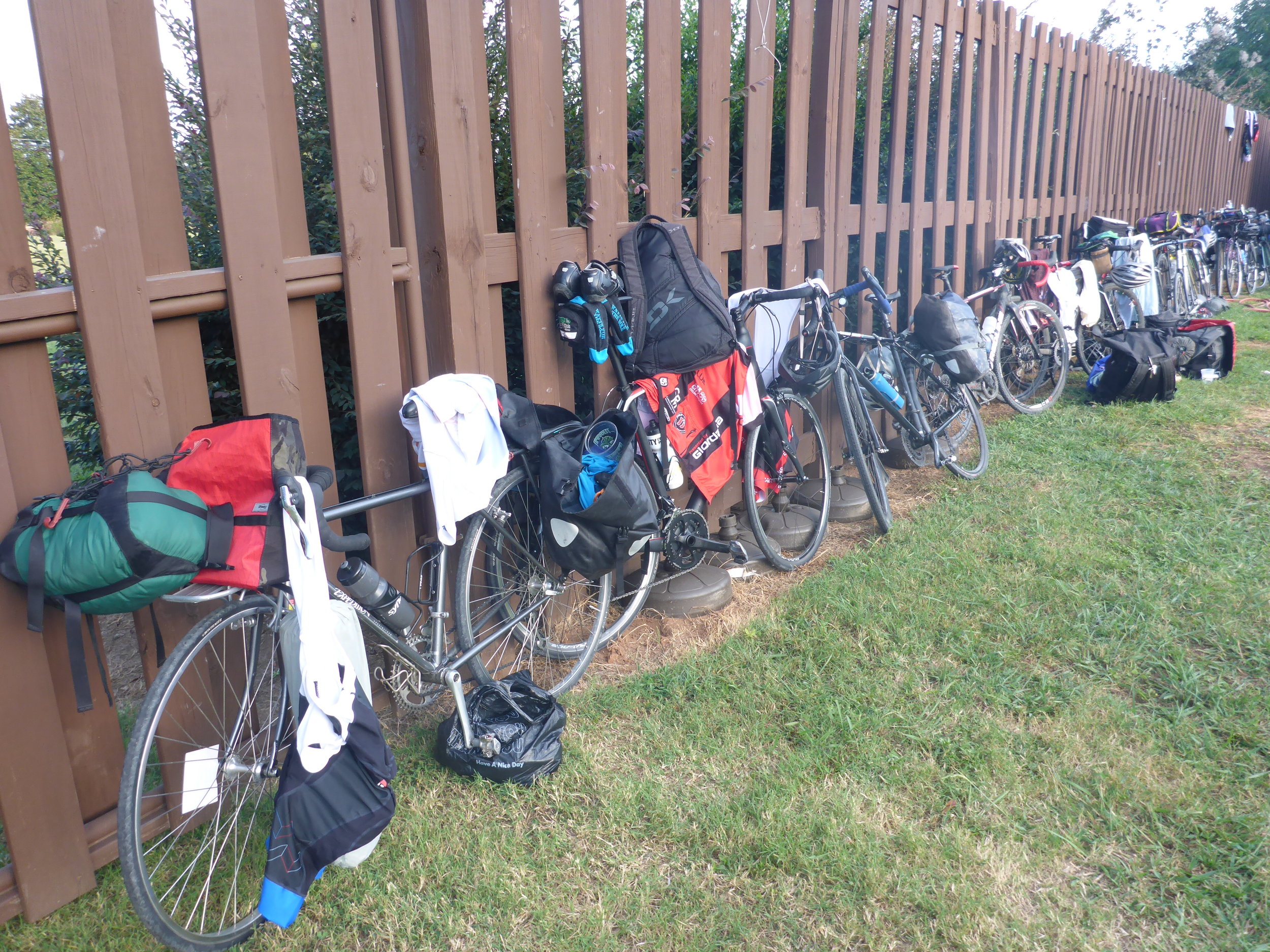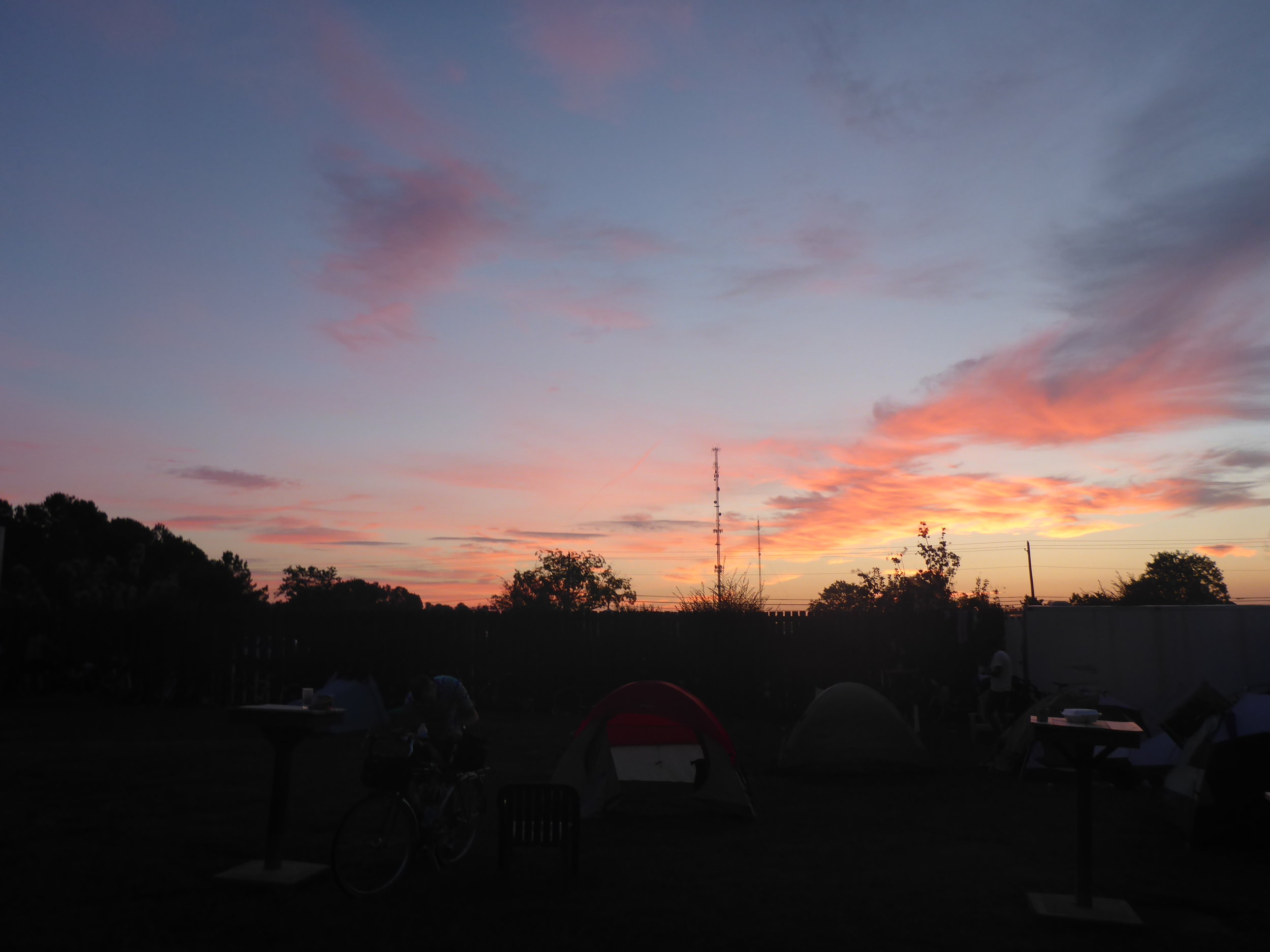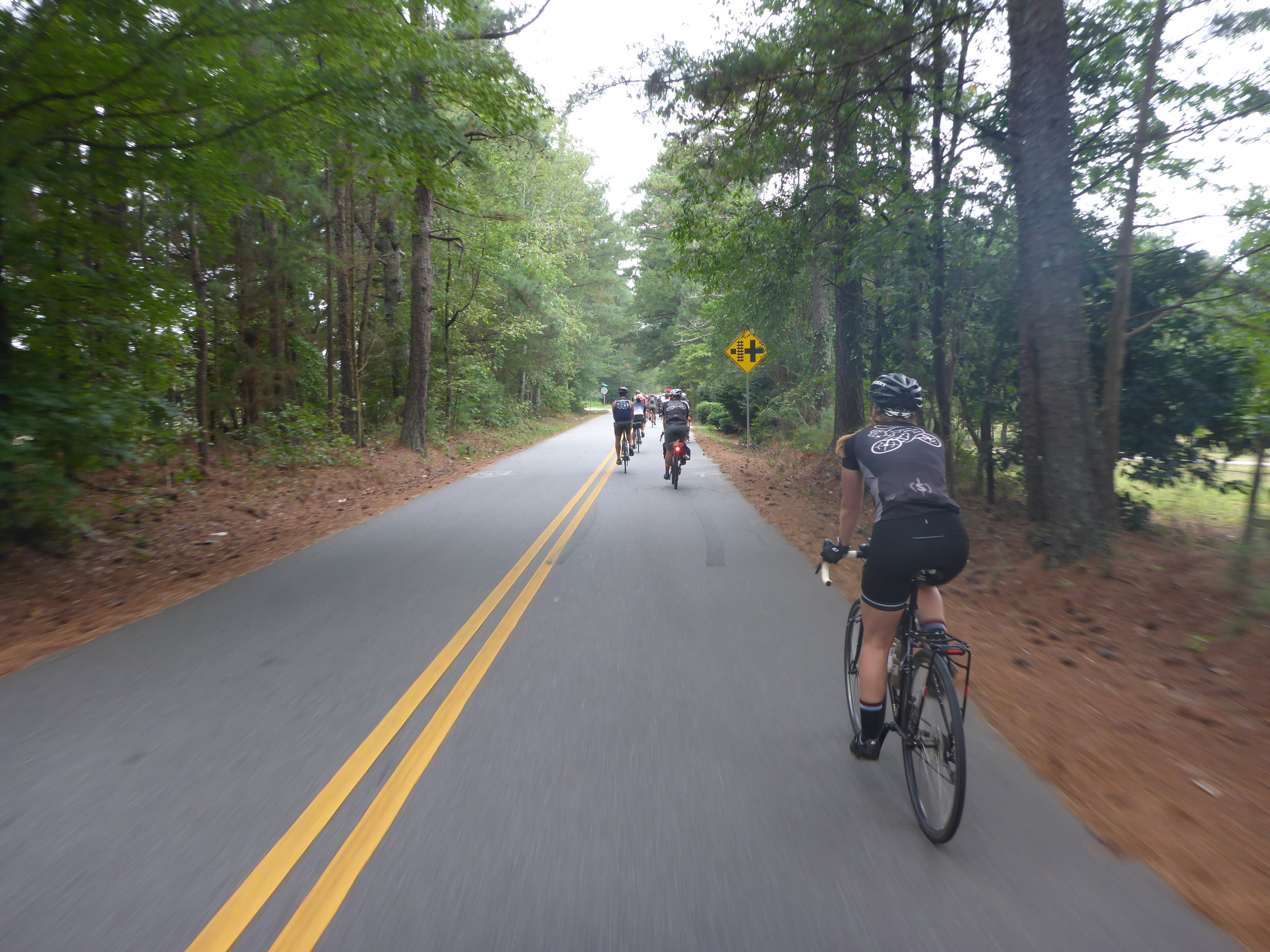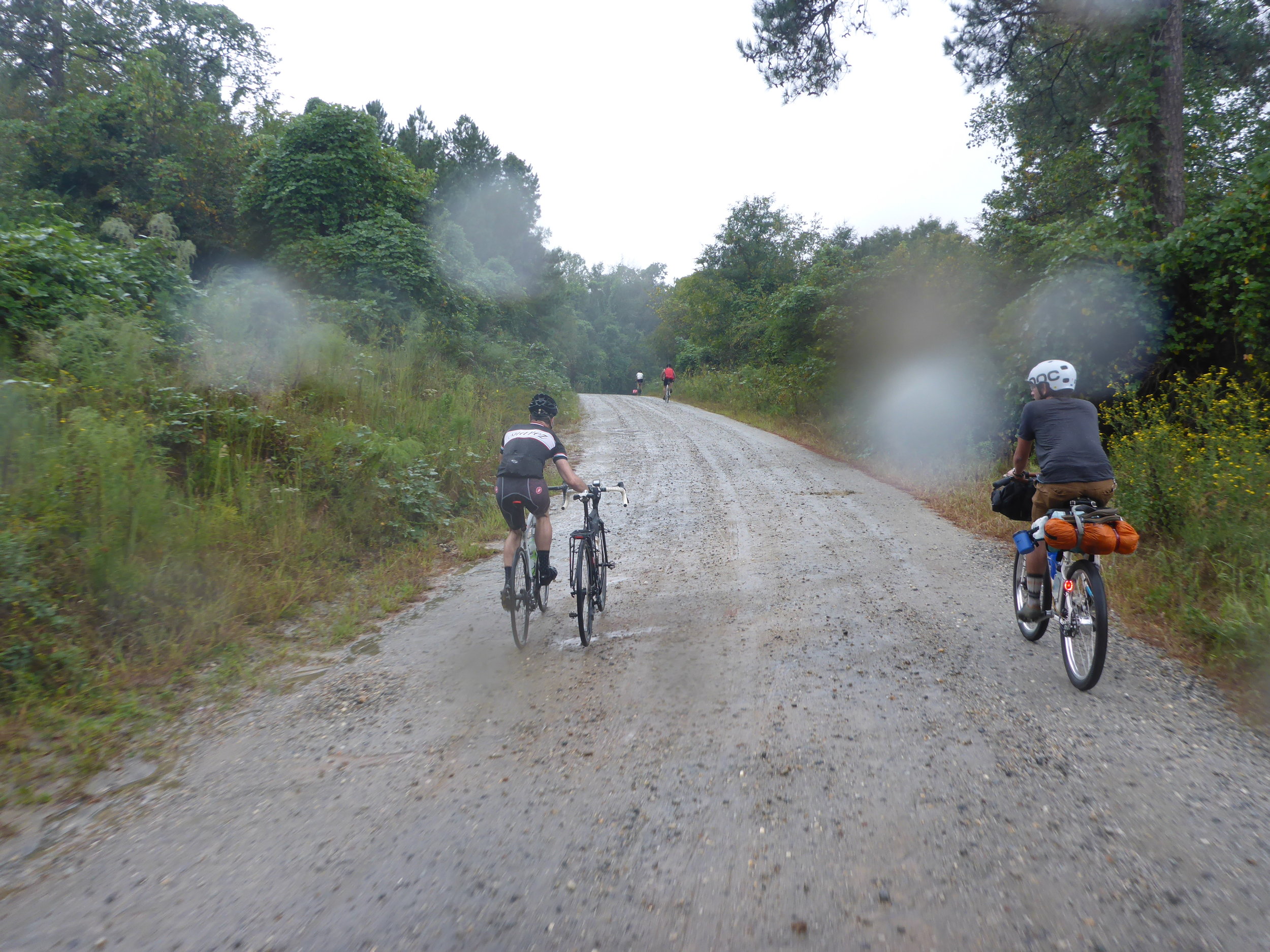 he anticipation of The Spindle Rides to Terrapin was pressing on the Spindleros as we geared up, making sure we dotted all the lower case j's for our riding comrades journey. Once the worry of storms throughout the weekend passed by mid-week, we were pretty confident that not only the Spindle Team riders who were leading us would keep the crew safe, but the weather would be on our side as well!
Ride day was greeted with morning doughnuts and coffee so riders wouldn't notice the waiver they had to sign (side note:sugar and caffeine will make people sign ANYTHING). Once a few announcements were made, the crew was ready to roll.
The crisp morning air was a nice teaser for the upcoming fall weather, as we rolled through beautiful Atlanta neighborhoods to the Stone Mountain trail, spirits were high and new friends were being made. The Spindle Team wanted to make sure we had sufficient stops planned so riders could hydrate and snack up, just so they take that same approach on their bike packing trips of the future. After a short stop at Stone Mountain, we carried on through Lawrenceville into Dacula, traffic was mild since we left on Saturday at 8am, and the drivers were keen on cheering us on.
Having a good sized break and meal for lunch will always keep riders fresh and charged, so we clamored to El Dorado Mexican Restaurant for grub and a few beers. Was mexican the best idea? maybe, but that was our only idea sooooo moving on.
After lunch we hit our first mini-gravel portion of the ride, we estimated about 3-4 miles of gravel through Dacula just to give the riders a nice little change of scenery and seclusion. Some people got off and rode with the SAG vehicle provided by Westside Bikes, and that's OK.
Once we crept into Winder, we got an abundance of hills that slowed the pace down just a bit, once about 15 miles out we were in flatter terrain and everyone could basically taste the cold Terrapin brews waiting for us! In Athens we hit a Share highway, This was The spindle Team's biggest concern, with Spindlero Sharif manning the car graciously provided by Free Bikes For Kids and The Westside Bikes SAG sandwiching the cyclists for safety and rollin' them to safer paths.
We arrived at Terrapin to open arms, cold beers, music, and the Terrapin crew made sure our cups were full upon arrival. Riders got to rest their bones in a gorgeous field with college kids doin their thing while we basically took over with some games, good convos, and some relaxation with new friends. Brew tour ended around 7pm, did a quick camp set up, a lil more partyin' was done and off to bed..
Sunday Morning, the crew from Jittery Joe's started the morning off with some delicious, hot coffee followed right up with some breakfast provided by Lotta Frutta. Bill from Westside Bikes straightened out some gears, took a group shot in front of Terrapin and we staggered back to Atlanta. After about 20ish miles into our return, rain began, with it continuing for 4 of the 6 hours we rode back. But from the look and attitude from our riders, you would've thought it was a sunny 75.
Midway Lunch stop at U-Joint in Lawrenceville provided us with a little shelter from the storm, fortunately the heaviest rain was seen while we were inside sluggin beers and fillin' our bellies with grub. Definitely more than sufficient for the remaining 40 miles.
For us, the people on this ride as well as The Spindle team volunteers made this trip go without a hitch. When you're surrounded by good people who want to make the trip as fun and safe for everyone, it turns a great trip into an amazing one. Cheers to all those who came out and we look forward to next years trip!